Designs inspired by chocolate!

'Chocolate images' for a greeting card range.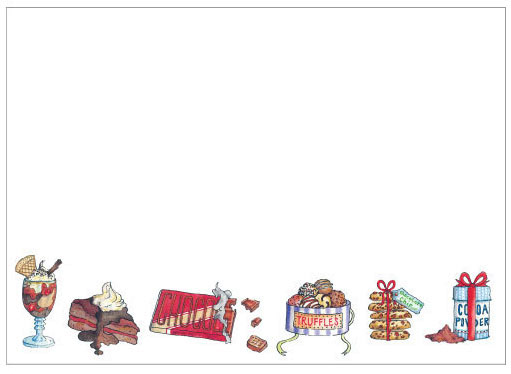 Postcard design to match gift wrap and greeting card.

Gift wrap 'Chocolate images' and a chocolate dipped, die cut strawberry gift tag.

'Chocolate' roll wrap gift paper.

'Chocolates' part of a collection of 'circle' greeting cards.

Die cut 'Chocolate slice' greeting card.

'Delicious chocolate cake', die cut greeting card.

Chocolate comes in many forms, including 'Hot Chocolate'.
'Let it snow', a top selling Christmas card. Die cut.

'Chocolate Bar' greeting card. Die cut so a 'bite' is taken away.


Die cut 'Chocolate Bar' book mark.

The first card I designed for Phoenix Trading, and a top selling greeting card for over a decade. 'Chocolate'!

'Chocolates in a box', inspired by a trip to Paris.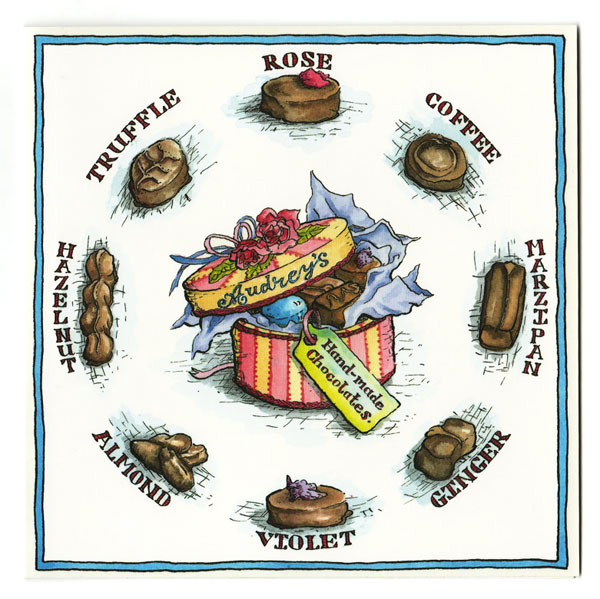 Card designed for 'Audrey's' Chocolates in Brighton and Hove. I also designed their chocolate menu to go inside the chocolate boxes. It was a lovely commission.

Die cut 'Chocolate box best wishes'.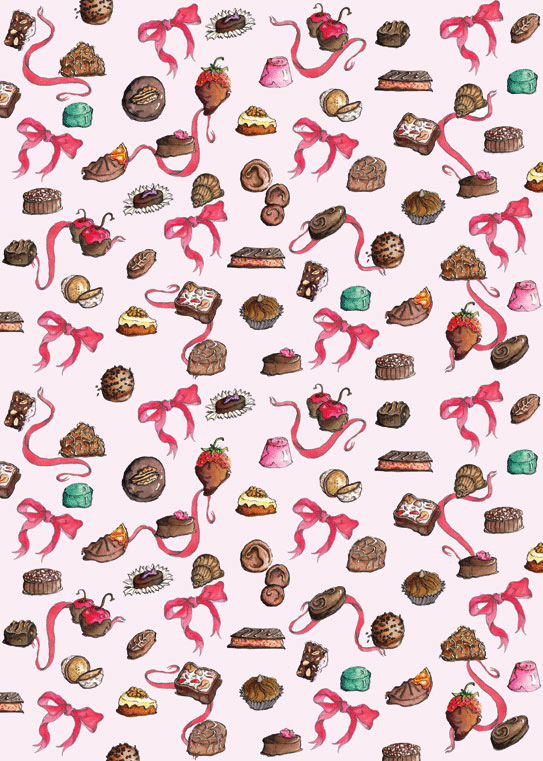 'Chocolate' gift wrap for Phoenix Trading.

Line drawings for 'The Chocolate Connoisseur' by Chloe Doutre-Roussel.