'Pirate Treasure Map'. Fantasy design Gift wrap for Phoenix Trading.

'The Princess Lands' design for Phoenix Trading.
Fantasy land inspired by Fairy Tales.

Map for 'Chewton Glen' Hotel, Easter publicity card.

'Christmas Traditions around the world'.

Front cover for an Advent calendar for Phoenix Trading.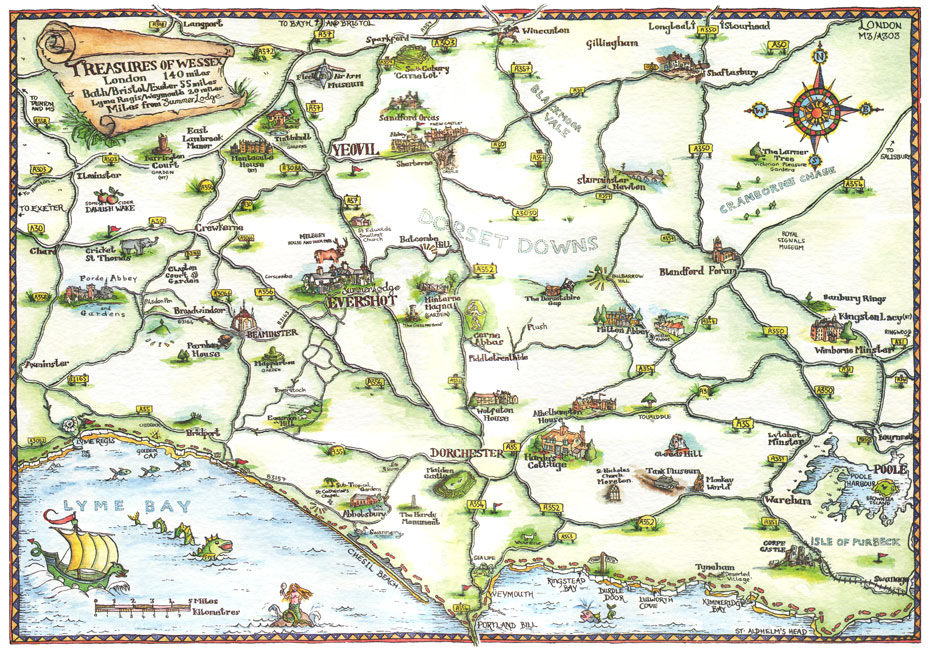 Fold out map for the centre of a brochure for

'Summer Lodge' Relais Châteaux Hotel.
Map for 'Oxfordshire. The County in colour' by Malcolm Graham. Dovecote Press.

'Map of the North Lands', background for a triptych Advent calendar with 24 slot in pieces.

Map of the North Lands large colour in tablecloth.

Color in Christmas map. Part of a series of 10 pictures sold in a pack.

Map for Goodwood Racecourse Festival of Food & Racing. Used on a 6 fold leaflet handed out on during the event. 

Goodwood Road Racing Club map showing the 4 routes for
'The Grand European Tour'.
Goodwood Motor Circuit. A map highlighting the benefits of membership of Goodwood Road Racing Club at Revival.

Copyright 2023 © Amanda Loverseed