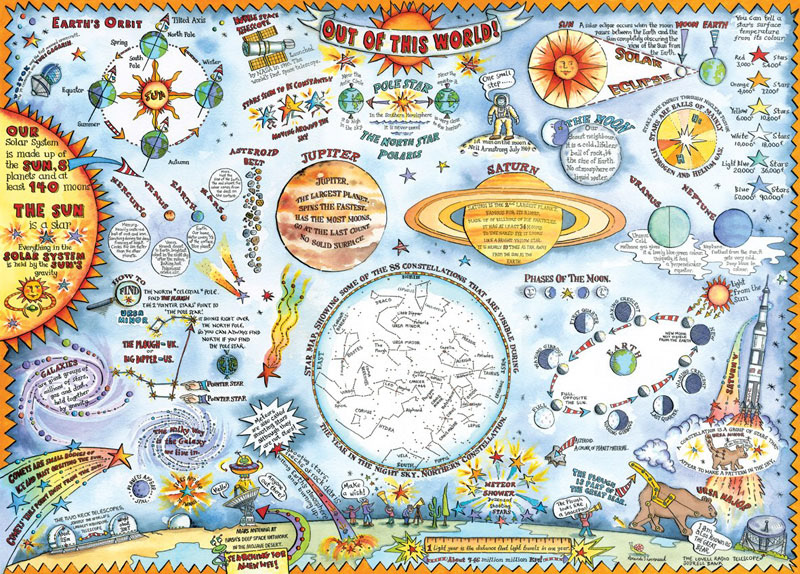 I enjoyed researching all the facts for this sky at night poster. The large artwork was done with a dip pen and ink and has over 750 hand lettered words.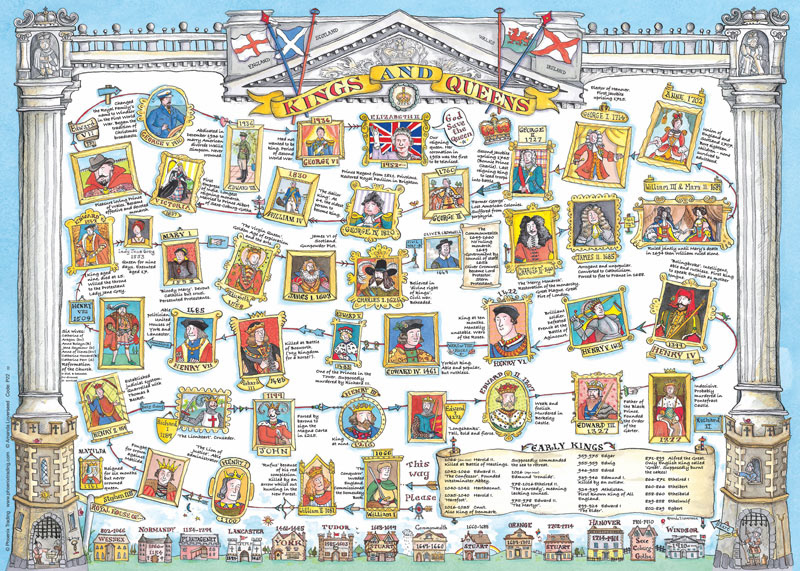 Timeline for the British monarchs. Lots of interesting research.

A poster to record facts about ones pets, designed to be relevant for any animal.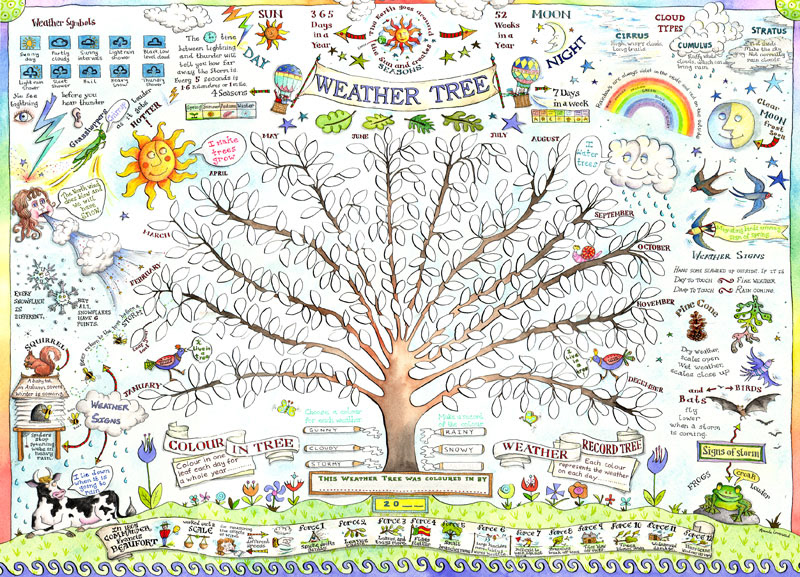 Designed so specific colors represent different weather. By colouring in one leaf a day for a whole year it is possible record the changing weather.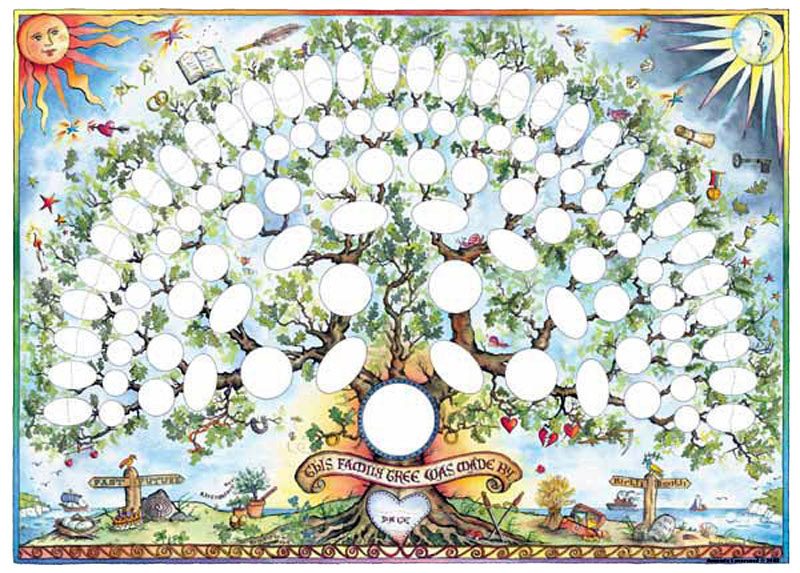 Family Tree poster. With spaces to add ones direct line ancestors. The small images found in the picture are symbolic of the journey through life.