Red Squirrels illustrated for The Woodland Trust. I enjoyed researching these fascinating creatures and choosing interesting and fun facts to add to the design.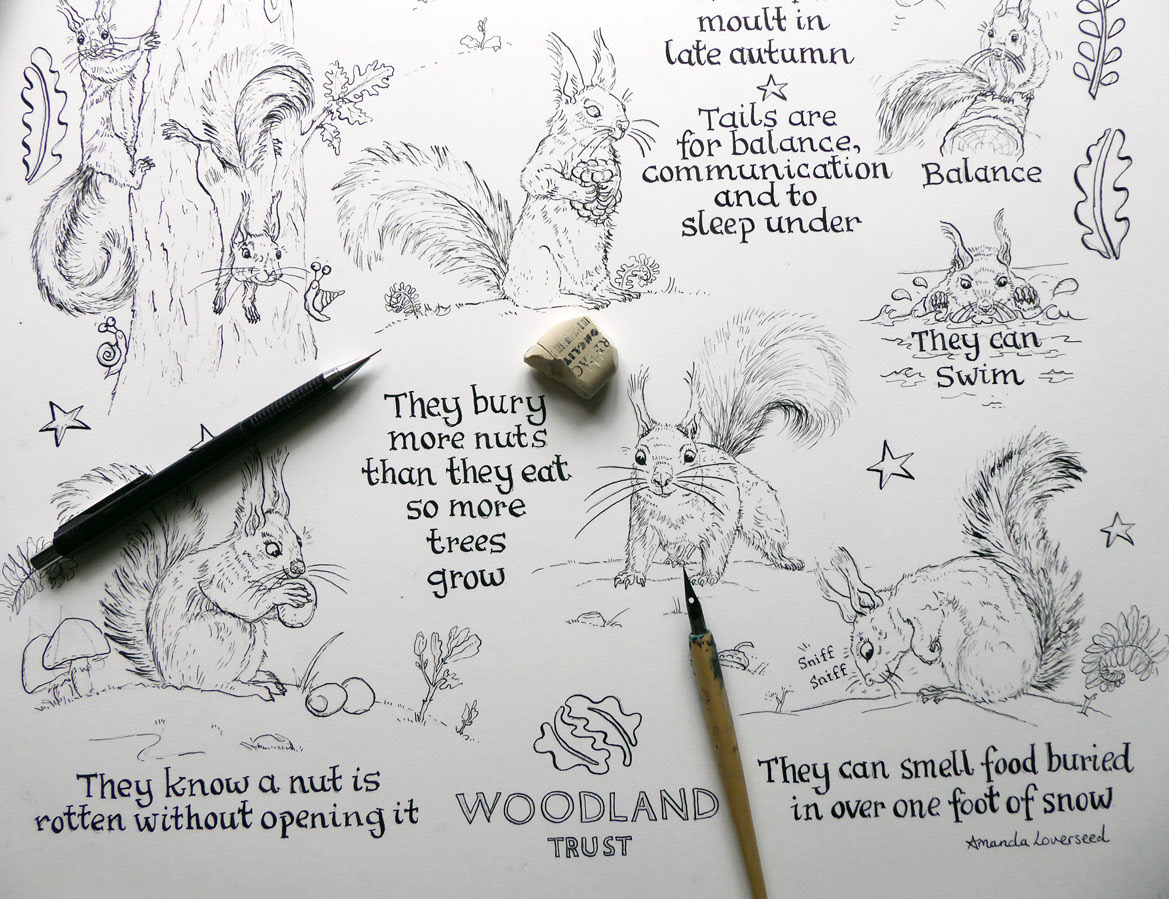 Pen and ink stage of drawing Red Squirrel design for The Woodland Trust.

Detail of the ink drawing for 'Red Squirrels, showing rough and dip pen.

Painting progress of 'Red squirrels'.
Watercolor painting in progress. Paper stretched onto a board.

Finished design complete, with 'fun facts', to be used as a tea towel for The Woodland Trust. 

Copyright 2023 © Amanda Loverseed