Tree Identification design to be used on a variety of products including a tea towel, apron, mugs, bag and note-let card.

Version of the design used on the square bags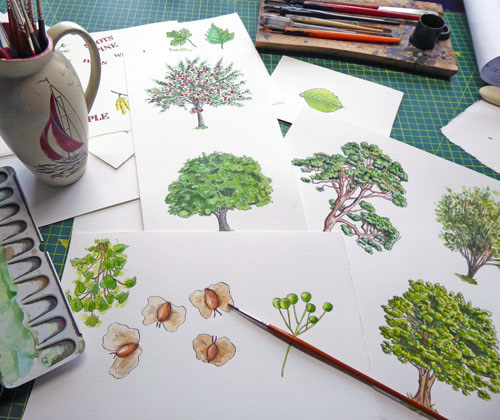 Stages in painting the illustration.

Two mugs, one with the whole of the Tree Id illustration and the second focusing on just the Oak Tree.

Tree Id illustration next to the tea towel.