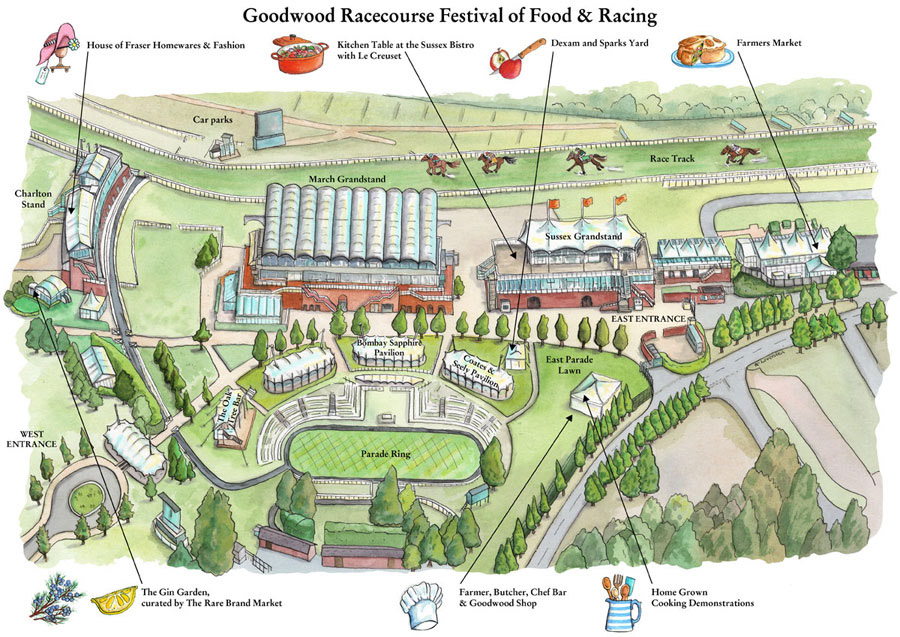 An illustrated map designed for Goodwood Racecourse to highlight the attractions and show the site layout for visitors to the horse racing and food festival. There was a very tight deadline for creating this map. It was designed for a 6 fold leaflet to be given to visitors on the day, with additional information printed on the reverse.


I added small vignettes to represent each of the main food or activity areas.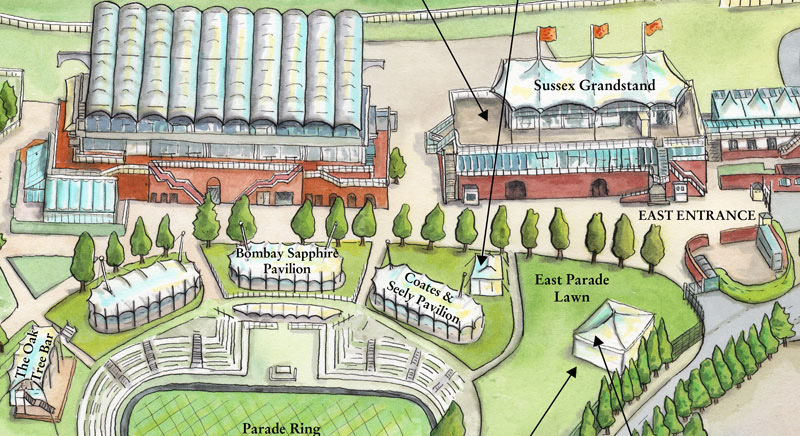 Detail from the map showing the main buildings.

The printed leaflet folded out to show the map.

Handed out to the racecourse visitors.